Our Eco Soft Jeans
Our Eco Soft Jeans are made from a sustainably certified ECOVERO™ fibers produced by Lenzing, a leading sustainable fiber producer.
Commonly known as Viscose, LENZING™ ECOVERO™ fibers are derived from sustainable wood and pulp coming from certified and controlled sources. Certified wood pulp is treated and spun into yarn then woven with cotton and elastane to create a unique silky soft denim fabric.
Being plant based, Viscose is naturally soft and often used as a substitute for silk found in clothing. Being the sustainably certified is an additional feel good factor as it contributed to a cleaner environment. Eco-responsible production
ECOVERO™ Viscose fibers have been certified with the EU Ecolabel as meeting high environmental standards throughout their life cycle: from raw material extraction, to production, distribution and disposal. Up to 50% lower emission &water impact than generic viscose
The manufacturing of ECOVERO™ fibers generates up to 50% lower emissions and water impact compared to generic Viscose. Sustainable wood and pulp sourcing/procurement
ECOVERO™ fibers are produced using wood pulp, which is derived from the renewable wood as a raw material. The wood is sourced from responsibly managed forests and certified sustainable sources.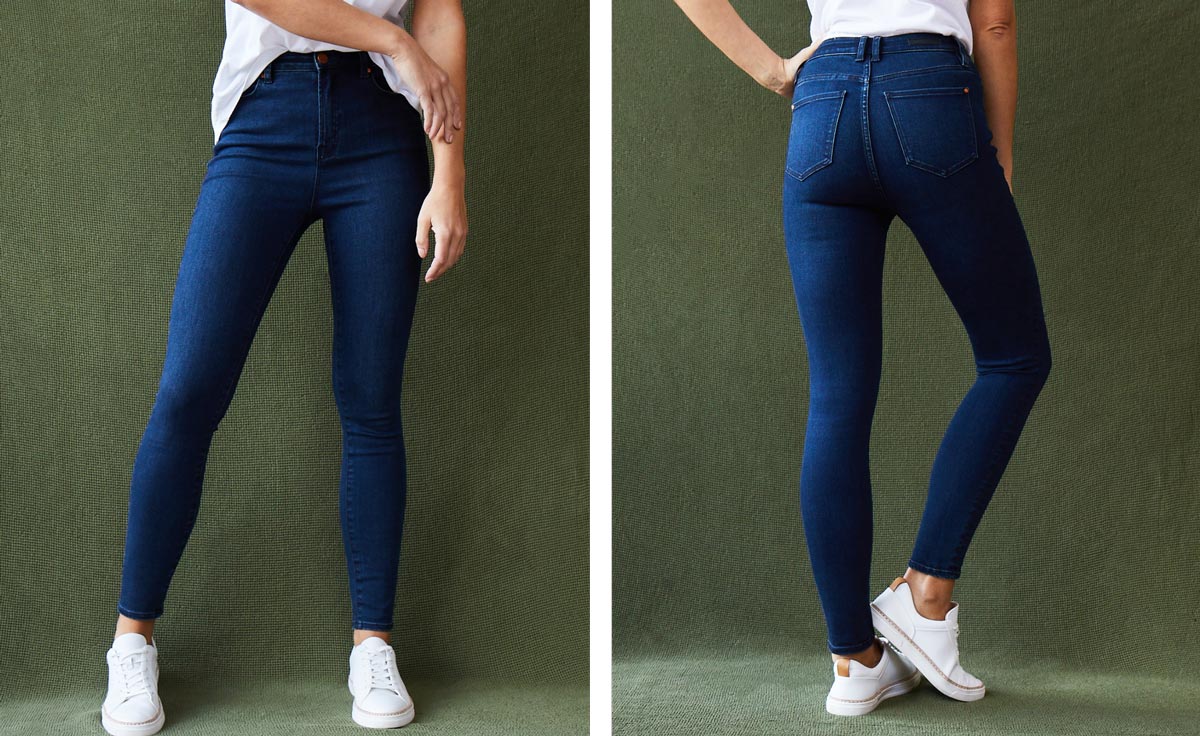 The capsule consists of 2 washes - Dark Indigo (a deep inky blue) and Bright Indigo (an authentic mid blue), designed across high and mid waisted. They come in 7/8 lengths, available in both regular fit and curve embracer fit.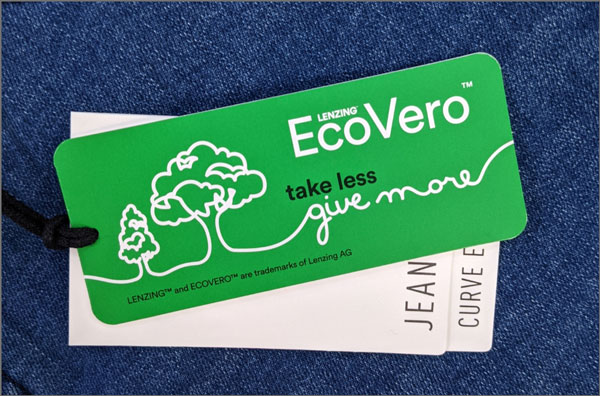 Look for our green EcoVero Label in store.